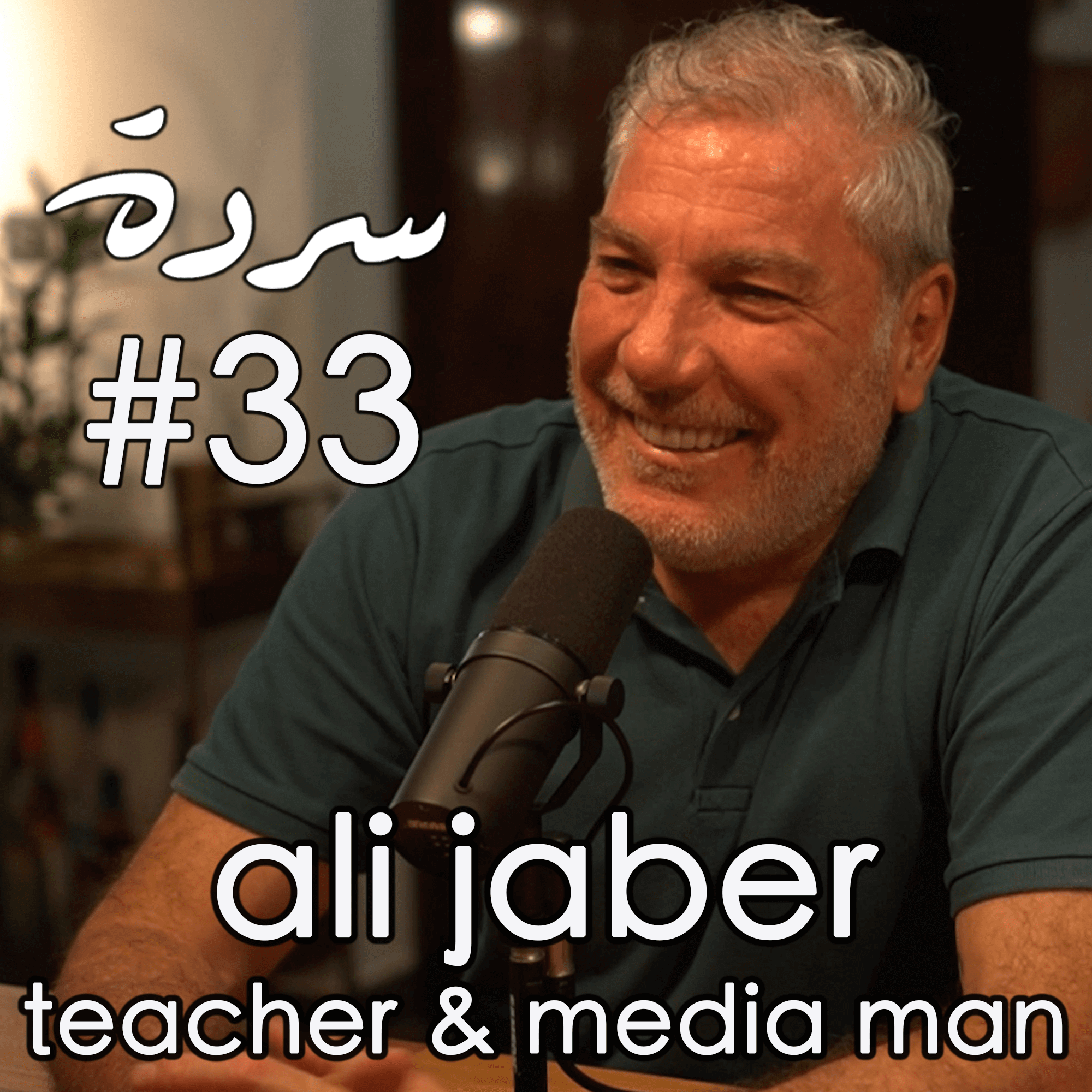 Ali Jaber is a journalist at heart, a communicator in essence and an aspiring human.
His official titles are: Group Director of the Middle East Broadcasting Center, Dean of the Mohammed Bin Rashid School for Communication at the American University of Dubai and also happens to be Mouin's Father.
علي جابر صحافي من داخله، اعلامي بالمبدأ و طموحه ان يكون انساني .
ومناصبه الرسميه ، فهو مدير عام القنوات التلفزيونية في ام بي سي ، وعميد كلية محمد بن راشد للاعلام بالجامعة الاميركية في دبي ورئيس الهيئة الاكاديمية في معهد دبي للتصميم والابتكار
وعضو في مجلس دبي الحكومي للازياء و التصميم .
Sarde (noun), [Sa-r-de]: A colloquial term used in the Middle East to describe the act of letting go & kicking off a stream of consciousness and a rambling narrative.
The Sarde After Dinner Podcast is a free space based out of the heart of Beirut, Lebanon, where Médéa Azouri & Mouin Jaber discuss a wide range of topics (usually) held behind closed doors in an open and simple way with guests from all walks of life.
Have a Sarde year every Sunday at 8:00 PM Beirut Time with new episodes released weekly!
Connect with Ali
https://www.facebook.com/alimouinjaber
https://www.instagram.com/alimouinjaber
https://twitter.com/alimouinjaber
Connect with Sarde
@sardeafterdinner
https://www.instagram.com/sardeafterdinner
https://www.facebook.com/sardeafterdinner
https://twitter.com/sardeaftrdinner
Connect with Medea
https://www.instagram.com/medea.azouri
https://www.facebook.com/medea.azouri
Read Medea's articles (French):
https://www.lorientlejour.com/author/3232-medea-azouri
Connect with Mouin
https://www.instagram.com/mouin.jaber
#SardeAfterDinner #AliJaber  #علي_جابر