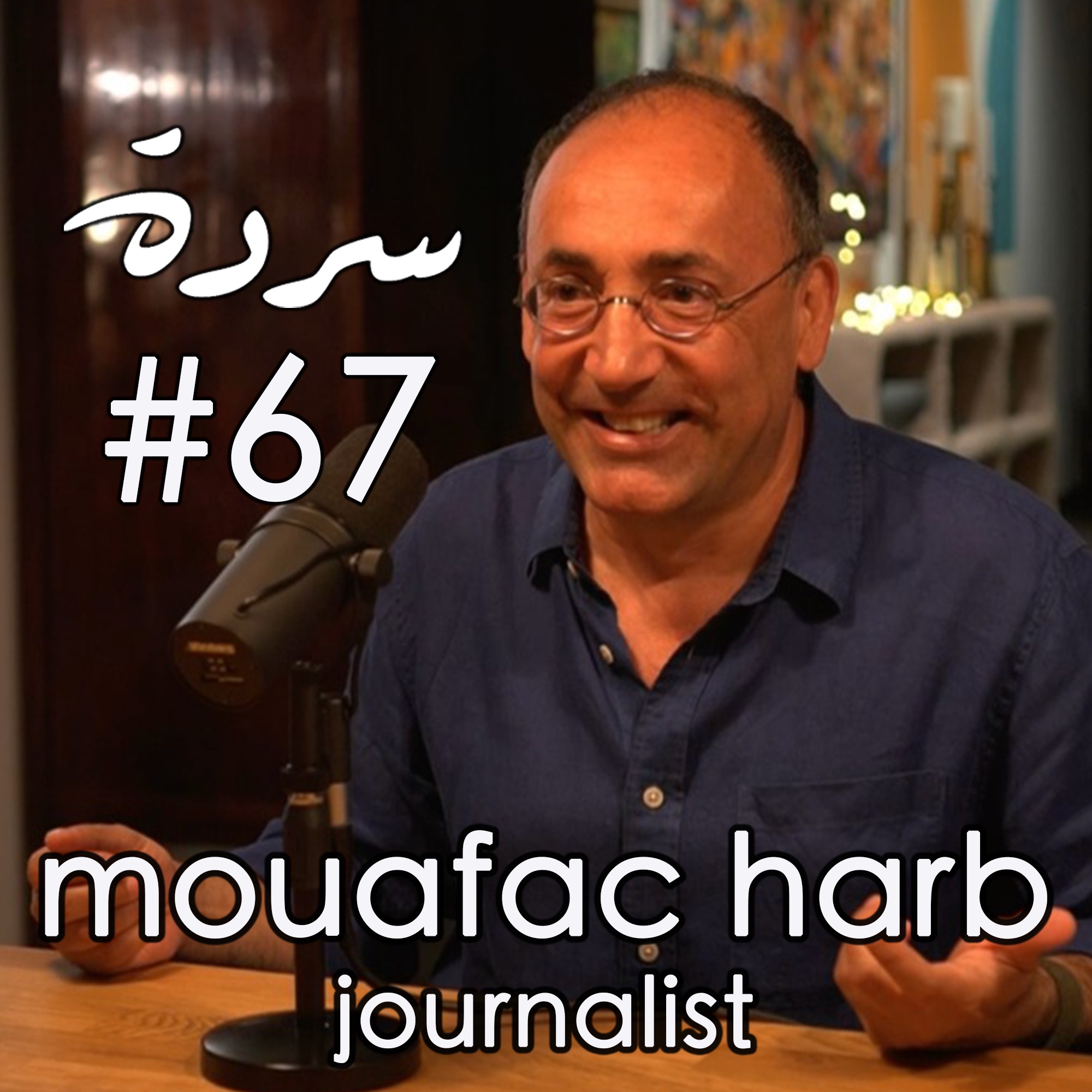 Please consider joining our community on Patreon and supporting us!
https://www.patreon.com/sardeafterdinner
موفّق حرب: صحافي، مستشار وخبير استراتيجي في السياسة والاعلام
تحدّثنا في هذه السردة عن:
- الطائفية: المشكلة الاساسية في لبنان
- تشريح الاستثنائية اللبنانية - نحن مغرورون
- الحقيقة وراء "سيادتنا" كدولة
- المقارنة الغريبة ولكن الصحيحة بين خطاب سياسي وفيلم اباحي 
- الفدرالية ولماذا لا يمكن تطبيقها في لبنان
Mouafac Harb is a journalist, political and media consultant, and strategist.
In this Sarde, we spoke about the following:
- Sectarianism: the root-cause of all Lebanon's problems
- Dissecting Lebanese exceptionalism - we're too full of ourselves
- The truth behind our "sovereignty" as a nation
- The strange yet accurate comparison between a politician's speech and a porno
- Federalism and how it CAN'T work in Lebanon
Sarde (noun), [Sa-r-de]: A colloquial term used in the Middle East to describe the act of letting go & kicking off a stream of consciousness and a rambling narrative.
The Sarde After Dinner Podcast is a free space based out of the heart of Beirut, Lebanon, where Médéa Azouri & Mouin Jaber discuss a wide range of topics (usually) held behind closed doors in an open and simple way with guests from all walks of life.
SARDE EVERY SUNDAY with NEW EPISODES released WEEKLY!
8:00 PM 🇱🇧 🇯🇴 🇵🇸 🇸🇾 🇪🇬 🇱🇾 🇸🇩
9:00 PM 🇰🇼 🇶🇦 🇸🇦 🇧🇭 🇹🇷
10:00 PM 🇦🇪 🇮🇶
7:00 PM 🇫🇷 🇹🇳 🇲🇦🇩🇿 🇩🇪
2:00 PM 🇨🇦 EST 🇺🇸
11:00 AM 🇨🇦 PDT 🇺🇸
Don't forget to like and subscribe to our channel for more episode & clips! It makes a huge difference!
https://bit.ly/3ytaWfA
 تابعوا سردة عبر يوتيوب، أنغامي، سبوتيفاي، أبل بودكاست وجوجل بودكاست
Connect with Mouafac
https://twitter.com/mouafac?s=21
https://instagram.com/mouafac2013?utm_medium=copy_link
Connect with Sarde | @sardeafterdinner
https://www.instagram.com/sardeafterdinner
https://www.facebook.com/sardeafterdinner
https://twitter.com/sardeaftrdinner
Connect with Medea
https://www.instagram.com/medea.azouri
https://www.facebook.com/medea.azouri
Read Medea's articles (French):
https://www.lorientlejour.com/author/3232-medea-azouri
Connect with Mouin
https://www.instagram.com/mouin.jaber
Listen to Sarde (after dinner) on:
Spotify - https://spoti.fi/3nBjBGW 
Anghami - https://play.anghami.com/album/1014749034
Apple Podcasts - https://apple.co/3kE9MGn 
Google Podcasts - https://bit.ly/2I6ndjS 
#sardeafterdinner #MouafacHarb #موفق_حرب #MedeaAzouri #MouinJaber